About Us
Mission
The mission of the Newfoundland Club of America's Charitable Trust is to secure donations, to manage and distribute funding in support of research grants to study health issues affecting Newfoundlands, to provide necessary monetary aid for Newfoundland rescue assistance, and to award educational scholarships to junior Newfoundland fanciers.
Charitable Trust Management Board
| | | |
| --- | --- | --- |
| | Clyde Dunphy - bisk9 at earthlink.net | Chairman |
| | Mary L . Price - mlprice at mhtc.net | Treasurer |
| | Mary Jane Spackman - mjspackman at verizon.net | Secretary |
| | Denise Hatekayama - saanchem at hotmail.com | Board Member |
| | Roger Powell - rpowell at unity.ncsu.edu | Board Member |
| | Lori Littleford - llilford at ix.netcom.com | Vice-Chairman |
| | Chris Plum - christopher.n.plum at gmail.com | Board Member |
| | John Cornell - longship at gmavt.net | Board Member |
| | Mary Lou Cuddy - bearscamp at gmail.com | NCA Liaison |
Information for Attorneys and Other Professionals
The NCA Charitable Trust provides support for a full range of charitable gift planning options and services. The NCA, and its employees and representatives, do not offer legal or financial advice. We strongly urge prospective donors to consult with their attorney, financial adviser, estate planning professional, accountant, or other appropriate professional before making any material decisions based on information we provide through this website, printed materials, or other sources.
We welcome the opportunity to work with you in helping your clients identify tax-wise and beneficial ways to support the NCA Charitable Trust's unique and important mission. Please feel free to contact us directly for information or assistance on a confidential basis.
Why NCA Charities
"The NCA Charitable Trust puts the resources of devoted Newfoundland fanciers right where they can do the most good, rescuing Newfoundlands in need, supporting research for healthier Newfoundlands now and in the future, and sponsoring scholarships for young breed fanciers who will one day be the guardians of our gentle giants. As part of the only organization in the United States devoted solely to the well being of these magnificent dogs, the Newfoundland Club of America fully supports the work of the Charitable Trust, and hopes that every NCA member and Newfoundland owner will do the same."

- Roger Frey, president, Newfoundland Club of America
Charitable Trust Committees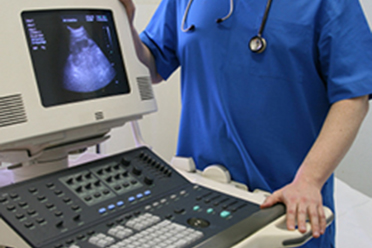 Research Advisory Committee
Lori Littleford • Sharon Gwaltney-Brandt • Bill Cuddy
Sharon Oviatt • Roger Powell • Tamzin Rosenwasser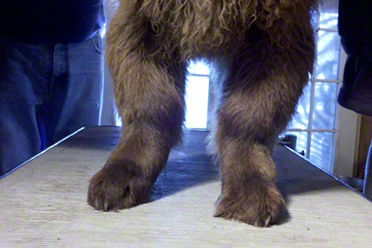 Newfoundland Forelimb Anomaly Group